G'day y'all!!!!
Welcome to all my new followers!!!!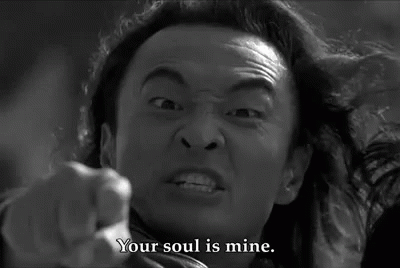 Anyways, I've been nominated for the Sunshine Blogger Award by the unique and awesome blogger Shaheshal!!!!
Thank you Shaheshal!!!!!
Go check her out and give her a follow – she's a FANTASTIC blogger and will really brighten up your day!!!!!
https://crazyideaswithcrazyfun.wordpress.com/2020/08/23/the-sunshine-blogger-award-2/
Rules:
Thank the person who nominated you and provide a link back to their blog so others can find them.
Answer the 11 questions asked by the blogger who nominated you.
Nominate 11 new bloggers and ask them 11 new questions.
Notify the nominees by commenting on one of their blog posts.
List the rules and display a sunshine blogger award logo on your post and/or your blog site.
SHAHESHAL'S QUESTIONS:
Which disney movie did you like when you were young???
Ha! I still am young and still love Disney!!! I love all the Disney movies I've seen so far!!!
Did you sometimes wish you would grow young again???
Sometimes, yes, I wish I could be a child again, so I like to sometimes let my inner child out – which is why I love this Youth Group thing that I go to once a week where I interact and play with other teens and kids. It gives me a chance to still be a kid and be silly and goofy and not worry about others telling me off for having so much fun…which I don't worry about, anyway, lol!
Since how many years have you been blogging now???
Two and a third years now.
How many siblings do you have???
Thirteen – 7 full siblings, 5 half-siblings and a friend that I've taken on as my big sister!
Blueberries or raspberries???
Leaning more towards raspberries here.
Chocolate cake or vanilla????
Chocolate cake!!! Unless vanilla means 'vanilla ice-cream', which in that case I'd say both.
What would be the theme song of your life?
Hmm…don't know the answer to that one. I know of songs that I strongly relate to, but don't think they would count for the theme song of my life.
What has been your favorite memory this year?
🙂 🙂 🙂 🙂 🙂 🙂
What is the craziest/most daring thing you've ever done?
I think so far it's been trying to put tomato sauce on my cereal years ago.
What talents do you possess that not a lot of people know?
Wouldn't you like to know?
Did you approve my questions? It's a yes or no question!
Hmmmm……
Hmmmmmmmmmmm….
HMMMMMMMMMMMMM!!!!!!!!!!
Um…uh….hmmm……
Yes 😄
MY NOMINEES:
Aaaannnnndddd……….I can't think of anymore, so whoever else wants to do it can do it.
QUESTIONS FOR MY NOMINEES:
What outdoor activity do you enjoy the most? (unless you're an indoors type, then what indoor activity do you enjoy the most?)
What's your favourite Disney song?
What, in your personal opinion, counts as racism?
If you were to suddenly have the authority to permanently change one thing – and once you changed it there, would be no turning back – what would it be?
What is the best experience that you had as a child?
What is something that you have never tried before that you want to try before you die?
And that's all the questions I can think of…congrats to all my nominees and hope everyone reading this and who will read it has a great day/night!!!!
Oh, and btw, I have done a Reader Request. You can check out the post and ask me any questions you want by clicking here.